We've all been really, really busy with real life stuff (moving houses, university coursework and such) these past months but today we can finally share a little bit of progress again: I worked a bit more on our netcode, that is, the code that makes sure Wings runs properly over the internet. More specifically, I improved the way late joining works - this means players can drop in and out of ongoing battles freely, a feature we always intended to be there in the game.
Howie, our artist, has almost finished the artwork for the Diamondback, a playable Human experimental/prototype fighter in the game, and it's looking fantastic - really captures the work-in-progress state of this ship: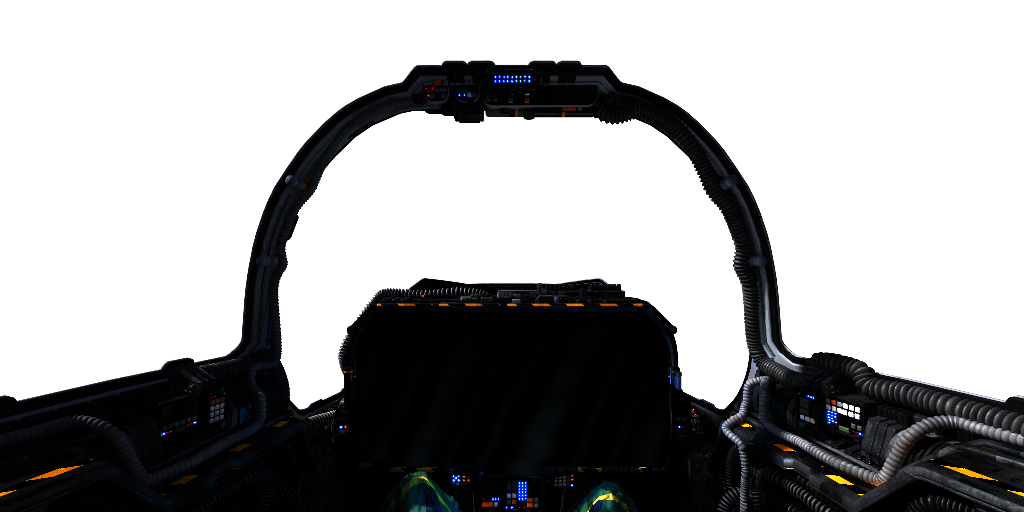 Click the image for a larger version! That's the fourth out of five cockpits for the playable ships on the Human side of things almost done which is incredibly exciting because those take a LOT of work. Enjoy! And don't forget to add us on twitter if you haven't already! This way you'll stay even more up-to-date with our development news and progress.